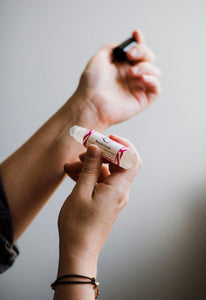 3 Reasons to Bring Perfume On Your Next Trip
When it comes to packing for a trip, most of us remember the essentials like our passport, phone, and charger. However, one travel essential you might be forgetting is right under your nose. Yep, we're talking about perfume. While perfume may not be as crucial as your passport or phone charger, it is like the sprinkles on top of a cupcake; it makes everything better. I recently took a travel-sized perfume spray with me on my trip to Iceland, and I have to say, it was like the frosting on the top of an already delicious cake. Read on to find out why you should bring perfume on your next adventure.
1) It can help refresh and reset
Smell is one of the most underrated of the five senses. It's also one of the most powerful. Have you ever felt tired and then spritzed on your favorite body splash and felt instantly revived? That is the power of scent. It can refresh and reset your whole demeanor. Whether you're jet-lagged and need a boost or you're getting ready to hit the town, fragrance can set the mood. If you want an uplifting scent, try a citrusy perfume. Or if you're in a sexier mood, an aphrodisiac perfume with notes of night-blooming jasmine and sandalwood will set the mood.
2) It can help cover up any "travel odors."
Traveling does not always equate to "fresh smells." Whether you're traveling in a cramped plane or you're taking an overnight bus, you're bound to come across a few malodorous odors. If you're in a confined space and don't want to offend anyone else with your perfume but still want to create a happy scent bubble for yourself, perfume oils are perfect. Just dab some on your pulse points and refresh throughout your journey.
3) It will remind you of your trip
Fragrance is one of the most visceral of the senses, and it has the power to instantly transport you back to a memory, place, or person. On my first overseas trip to Japan, I brought a lavender-scented body spray with me. When I returned home, every time I caught a whiff of that body spray, it instantly brought me back to memories of my trip. It's like nostalgia in a bottle. Whether you want to remind yourself of your adventure or commemorate a special memory, fragrance has the power to transport you back in time.
---