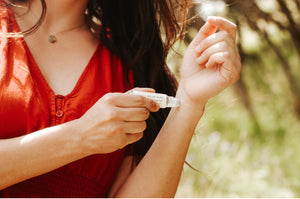 Find Your Signature Scent - A Guide to Our Perfumes
Perfume is more than just a way to make yourself smell nice. It's an essential part of self-care, and can even be used to boost your mood or set the tone for a special occasion. Perfume is made by combining different fragrance oils, which are then diluted in alcohol or another solvent. The ratio of oil to solvent determines the strength of the scent. Perfume typically has the highest concentration of fragrance oil, followed by eau de parfum and eau de toilette. In recent years, there has been a trend towards more natural perfume options, which use plant-based oils and other botanical ingredients. These formulas tend to be lighter in scent and more gentle on the skin. When choosing a perfume, it's important to consider what kind of mood you want to create. For example, lighter scents are often associated with happiness and energy, while heavier scents can be used to create a feeling of relaxation or luxury. Perfume can also be a great way to make your home feel more cozy and inviting. So go ahead and indulge in your favorite scent - your mind and body will thank you for it.
Best Perfumes for Daytime 
If you're looking for a lighter perfume that is perfect for daytime wear we have you covered.  
Our Secret Agent Perfume is perfect for everyday wear. With notes of vanilla, amber musk and sea salt, it smells like your skin but better. 
Our Wanderlust Perfume Oil is the perfect fun and flirty fragrance. With notes of strawberry, amber, and peach, Wanderlust is perfect for every day wear. 
Our Adventuress Perfume Oil is mysterious and intriguing with notes of redcurrant and Egyptian musk. It's light enough for everyday wear but adds an air of adventure to your days.
Best Perfumes for Evening 
If you're looking to make an impact and turn heads we have just the perfumes for you! 
Our Femme Fatale is our sexiest perfume and is the perfect perfume to wear on a date or when you want to turn heads. With notes of dark vanilla and sandalwood, our Femme Fatale Perfume Oil also has lasting power and will last through all your adventures.  
If you're looking for a sensual yet delicious perfume we have you covered with our Honey Trap perfume. Our Honey Trap perfume is perfect for enticing those you want to come closer.
Best Atmospheric Perfumes 
If you're looking to create an atmosphere or transport yourself, we have you covered with our atmospheric yet wearable perfumes. 
Our Rocky Mountains Perfume will transport you to alpine wildflower meadows, mountain breezes and pine forests. With notes of wildflower and pine, our Rocky Mountains Perfume is inspired by our home state of Colorado.   
Our Sedona Perfume Oil will transport you to the mysterious red rock beauty of Sedona. With notes of sage and sweetgrass, our Sedona Perfume is mysterious and herbaceous with a new age vibe.
Best Perfumes for Creating a Cozy Mood 
Our best-selling Hygge Perfume Oil is inspired by the Danish concept of Hygge and all things cozy. With notes of cashmere, lingonberry, and vanilla oak, our Hygge Perfume feels like wearing a warm cozy sweater and will warm up your fall and winter days. 
---